Family Law plan
Family Law
">
Welcome To Ravindran Advocates & Solicitors
About Us
The law and legal issues need not be complex, and legal solutions don't need to be messy; because "like all magnificent things, it's very simple".
Area of Practice
Commercial Litigation & Dispute Resolution
Arbitration
Mediation
Breach of contract
Shareholders disputes
Debt recovery
Enforcement proceedings
Construction Adjudication
Adjudication proceedings under Construction Industry Payment and Adjudication Act 2012
Corporate Advisory
Contract negotiation and drafting
Restructuring
Joint ventures
Corporate structuring & advisory
Legal & risk management
Corporate due diligence
Corporate governance
Licensing
Estate Planning
Will-writing
Grant of Probate
Letters of Administration
Banking & Insolvency
Bankruptcy and Insolvency proceedings
Debt restructuring and negotiation
Out-of-court restructurings or settlements
Family Law
Divorce (Single/Joint Petition)
Adoption
Employment Law
Employment contract/Employee handbook
Employment disputes
Retrenchment exercise & restructuring
Real Estate
Sale and Purchase Agreement
Tenancy/Lease Agreement
Strata Property Matters
Our Team
As we pave the road to the future, our team of lawyers are constantly innovating to serve you better. Meet the legal minds behind Messrs Ravindran.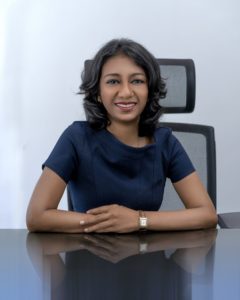 Sharmila Ravindran
Principal
Partner
Joanna Ooi Jing Zhi
Associate
Sueanne Tan Sue Yen
Associate
Latest Blog
Check Our Latest Tips & News
"Reading furnishes the mind only with materials of knowledge; it is thinking that makes what we read ours." The blog is where we share our tips and thoughts.

Read More
ArticleEstate & Property